If you are looking for a custom itinerary for your trip through Italy, a bali bed on a small yacht in the Caribbean, a trip to India to see the Taj at sunset, a luxury tent experience in Africa, or a food and wine tour through the Basque Country of Spain, we can help!  Our travel industry relationships will provide you special amenities at the world's best hotels, unique experiences, and an itinerary that reflects your travel dreams.
Find your inner Karen von Blixen with a picnic in the Serengeti replete with china and fine crystal.  Tell stories into the evening and come home with new ones!
Experience your private wedding ceremony on the Big Island at sunset with a Hawaiian Kahu leading you through an ancient ceremony.  We have planned creative and unique destination weddings for our high-profile clients.
Spend your birthday in an overwater bungalow in Moorea with breakfast delivered by canoe on your big day.
Celebrate your milestones with friends in a luxury villa in Umbria, Tuscany, or along the turquoise-blue coast of the Amalfi Coast! Experience the joys of interacting with butchers, bakers, market vendors and enoteca owners for your evening meals.  Hire a private chef for a special dinner.
Hike Machu Picchu, climb Kilimanjaro, explore Easter Island and Patagonia.
Propose to your special someone at the foot of the Matterhorn traveling via dog sled.
Our experience in the travel industry coupled with our personal contacts, creativity, and attention to the smallest detail will turn your trip into a piece of living art.
Our rates are simple!
Fees–of course we charge travel planning fees.  After all, WE work for YOU not the wholesaler or tour operator!  Our advice is given with you in mind, not our supplier preferences.  We are your person in the travel industry and we specialize in YOU.  To ensure we are a good fit to work together, we provide a complimentary initial consultation to all our clients.
We offer both a member's only yearly travel subscription, Bellisimo, and A La Carte trip planning services.
When you hire Bella to plan your next trip, you will receive unlimited consultations and research, special amenities and upgrades when possible, a detailed itinerary, and assistance while traveling if needed.  We are your advocate and we work hard for you!  Additionally, you will receive the benefit of our hotel, destination, and tour operator relationships.  If you can dream it, we can make it a reality!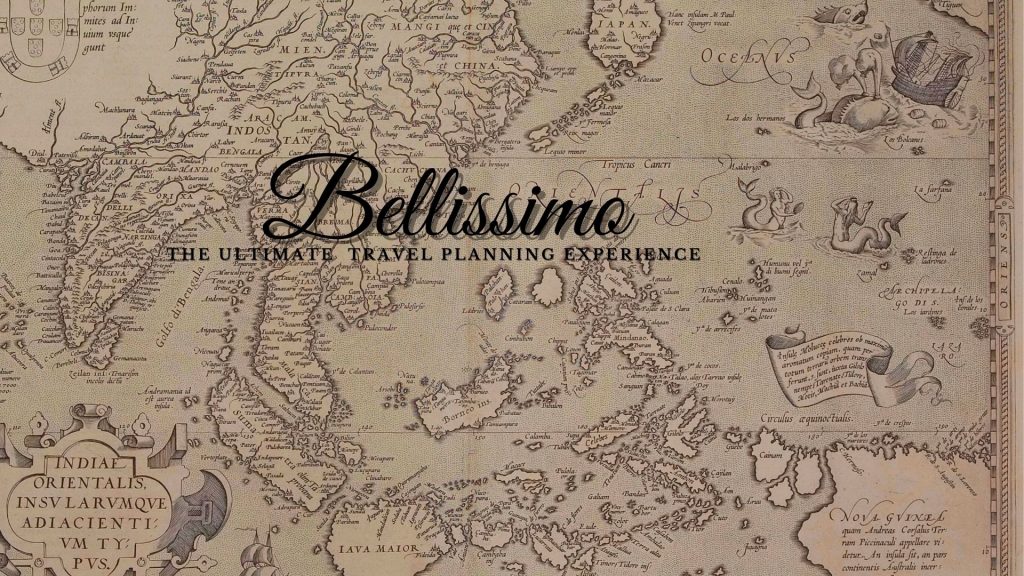 Your Yearly Travel Subscription
Introducing our newest offering, Bellisimo Travel Subscription!
Join our member's only travel subscription and receive unlimited yearly travel consultations, priority service, and exclusive member benefits.
We know you all use our existing travel planning services for those "big" trips you need assistance with, those air tickets you pour over, villas you rent in warm destinations, bike tours, hotels stays in drivable destinations, and quick trips to the Caribbean.  All these can be arranged on your behalf with no additional fees for members of Bellissimo.  Your time is valuable and we know spending hours reading hotel reviews for a weekend trip can get a little….overwhelming.  Let us help!  We have special amenities at many hotels worldwide (not just in the Virtuoso Network) that you may be missing when you book direct.  With your Bellissimo membership, you do not have to wonder if the trip is "big" enough to use a travel advisor—it's all included in a subscription to Bellissimo.
Join us for exclusive virtual member events with the top tour companies, cruise lines, safari outfitters, and guides in the world.  Get some travel inspiration to finally start checking off those Wander List adventures.  Learn about emerging destinations and trends—live where you can ask questions in real time.
As a member of Bellissimo, you will receive:
Unlimited Yearly Travel Planning Services*
Pre-Departure gifts specially chosen for your destination for trips 5 nights and longer
Access to one-on-one Zoom calls with top-tier tour destination specialists and tour providers during the planning phase to learn more about your chosen destination
Access to one-on-one Zoom calls with select hotel managers and local contacts prior to arrival upon request to answer all your pre-arrival questions
Automatic subscription to our award-winning Virtuoso Life Magazine
Being a Bellissimo member is truly very beautiful!! For $1900 per year, you can enjoy our exclusive, unlimited planning services*.  Join us now!
Schedule your appointment today to start planning the journey of your dreams!
*Change Fees and Cancellation Fees are additional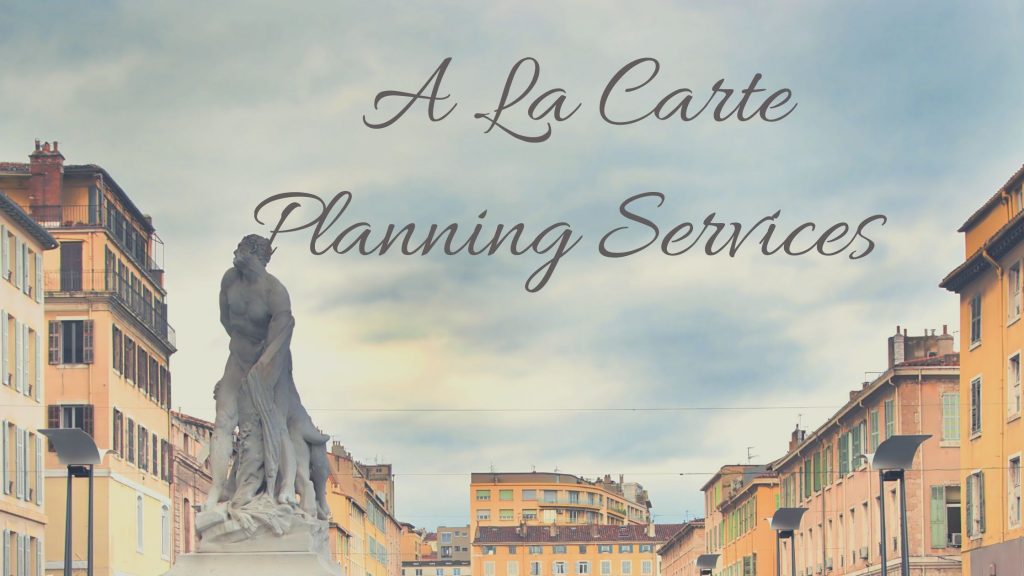 Planning Services for cruises, tours, and air/land packages:
Includes unlimited consultations and planning for cruises, tours, and packages, expert travel arrangements, and assistance during travel if needed.
For a Level III Advisor (Owner, Becky Lukovic, CTA):
$100 per adult.
For a Level II Advisor (Travel Advisor, Susan Edson) 
$100 per adult.
If traveling with a group, we will manage your group members individual payments, transportation manifests and room requests.
For Pre- or Post- Cruise itineraries more than 1 night on either side, our custom planning fee will apply for the additional days.  
For last minute trips in this category within 45 days of travel, a $200 Drop Everything Fee will apply.
Custom travel itineraries:
The ultimate personalized travel experience! Includes unlimited personal consultations, a customized Day-to-Day travel itinerary, assistance during travel if needed, and travel arrangements including (but not limited to) hotel reservations, rail reservations, excursions and tours, car rental, restaurant reservations, wine tastings, private drivers, and special experiences.
Our clients receive our personal cell numbers to call, text, viber, or whatsapp while traveling if needed.
Our clients also receive use of our snazzy mobile travel itinerary app, Axus, to view their plans on the mobile devices–even offline.
For a Level III Advisor (Owner, Becky Lukovic, CTA):
$45 per travel day per travel couple or family on the same exact itinerary with a minimum fee of $100 per adult.  For travelers with diverging itineraries, an additional per-day fee will be charged for the portion diverging from the group.
For a Level II Advisor (Travel Advisor, Susan Edson) 
$30 per travel day per couple, or $45 per travel day per family with multiple rooms with a minimum of $100 per adult.
For last-minute travel within 60 days of travel for this category, a drop-everything fee of $300 will apply.    
Destination Weddings:
We charge a $500 planning fee for destination weddings.  This gives you access to the same inclusive consultation packages as above with the added services of assistance negotiating room blocks, wedding packages, arranging extra wedding decorations, planning wedding party excursions and private transfers, pre-booking spa treatments, arranging site inspections, your personal wedding travel and honeymoon relocation, and more.
Your guests will incur the same individual travel planning fee of $100 per adult and receive the same status as our individual clients with unlimited consultations and travel advice as well as assistance while traveling if needed.**
** A flat fee inclusive of all guests' arrangements with no additional fees for your guests may be arranged.  .
Bella Luxe Hotel Only Reservations:
Do you see our amazing amenities with our luxury hotel partners and want to VIP yourself?  Our hotel-only rate for domestic US travel is $50 per hotel room.  For International travel our luxury hotel-only fee is $100 per hotel room. We have some great benefits:  complimentary breakfast, hotel credits, upgrades, and sometimes even discounts with our vast catalogue of preferred partners.  The rate is the typically the best available regular room rate, you just receive extra benefits.
You can't Google Experience!  Becky Lukovic and Susan Edson are experienced travel advisors in the Atlanta, Ga and Johns Creek, GA communities.  Their clients live throughout the United States.  Bella's valued clients have 24/7 access to Becky and Susan's respective  personal cell numbers.  No call centers, here!  Your first consultation is complimentary.  Bella Travel Planning, Roswell, GA 770-702-0787.