Travel, like many things in life, is fluid—ever changing.  No matter how many times I travel internationally, I find that the things I am used to doing—my finely tuned system—works well…until it doesn't.  At Bella Travel, we are always learning, always perfecting, always traveling (much to The Man's chagrin at times…).  Like you, we have travel AHA! moments and face-palm situations…and sometimes things just happen.  Here are my travel lessons and random thoughts from my last trip to Greece as recorded in my travel journal.
Showering in a rain shower situation takes skill….and I usually end up with a face full of water…and shampoo…must do more yoga to be more flexible in bending backwards…
My travel steamer experiment was a BUST!  It burned up my electric converter completely and immediately…much to my surprise.  (See my video on packing strategies including my hopes and dreams for my steamer here).
Always bring a second adapter/converter (see above reason).
Many times hotels have adapters you can borrow, but know that they are not typically converters, too…just adapters.
You may not need a converter if your electronics are dual voltage.  My iphone, ipad, and camera battery recharger were all dual voltage (thank heavens!!!).
Early morning flights look great on paper—not so much in execution (cue 2:30am wakeup alarm).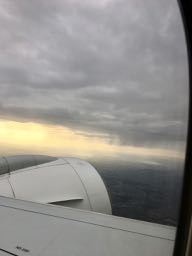 Give yourself buffer time.  Things may take significantly longer than anticipated.
Take the picture!!!  As my Mama says, the only pictures you regret are the ones you did not take.  Ansel Adams once said that it takes hundreds of photos to get one amazing one.  Now you don't have to go that far, but have fun with your camera.  You'll be glad you did.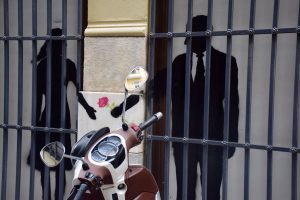 When your hotel has complimentary breakfast, but your departure is before the breakfast begins, ask the front desk to prepare you a to-go box for your onward journey.  Even just some cheese, juice, bread, fruit, yogurt, etc. is super helpful.
Book the better room—you'll be glad you did.  A hotel room is not just the place you lay your head…it's your retreat…the first thing you see when you open your eyes in the morning…the place where you look out the window, sigh, and say "this is living!!!"
                      Versus
Check your bags (seriously!!).  I.Hate.Schlepping!
You can always purchase another bag en route if the shopping gets out of hand.
If you find yourself with too many large bills and not enough change for tipping, etc., ask your hotel to make change for you.
Take some time to find a bar with a view to decompress and give yourself a sense of place and awe for your surroundings.  When we are all go-go-go, sometimes we forget to be in awe.
Finally, remember that this travel thing makes you mentally and physically tired.  Remember to laugh, don't take yourself too seriously, and sometimes you just need a morning to sleep in.
Becky Lukovic is a travel advisor in Roswell, GA specializing in custom, independent journeys in Europe and worldwide.  You may reach her directly at 770-702-0787 or email her at Becky@…..