Looking for a Roswell travel agent?  Looking for an Alpharetta or Johns Creek travel agent? Look no further!  We are here for you!  We want to be your travel "Person."  At Bella Travel Planning, we pride ourselves in our relationships 
with our clients.  We become experts in YOU….  Really, you should get to know us and we would love to get to know you!  We love fine wine, chocolate, a well-crafted margarita, pretty flowers, and a good book.  Be sure to follow our hashtag #BellaStyle for our adventures.
In the South, it is polite to introduce oneself before the conversation begins….
The Travel Diva, Becky Lukovic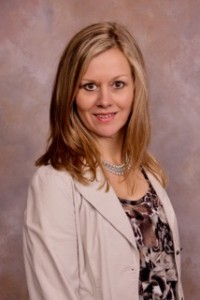 Our Founder and Travel Diva, Becky Lukovic, CTA, DS is a 20 year veteran in the travel industry.  She started On the Go Travel Company in Indiana in 2001 after an "aha" moment in Sorrento, Italy.  Standing on a bridge overlooking the sparkling Bay of Naples, Becky realized planning independent and culture-centric travel was her passion.  In the next 20 years, she would use that passion to design unique, custom adventures for her clients.
Becky developed an extensive book of luxury travel connections and became involved in the American Society of Travel Agents, held a position on the Mid-America Chapter board, and served on the national ASTA communications committee in the early 2000s.
In 2010, Becky rebranded her company as Bella Travel Planning, LLC. in Carmel, Indiana to reflect her passion for beautiful, engaging, life-changing travel.  In the summer of 2015, she and her husband moved cross-country to beautiful Atlanta, Georgia to start a new adventure.
Becky designs adventures for her clients across seven continents ranging from private scuba dives in Costa Rica to tiger sanctuaries in India to the 2008 Summer Olympics in China to cruises at the bottom of the world – Antarctica. She is a specialist in Southern and Western Europe, South Africa, Costa Rica, and the Caribbean as well as for Adventure Travel, Food and Wine based Travel, Honeymoons, and Destination Weddings.
Her mantra is "travel, like fine wine, should be savored as an experience and not gulped down in a hurry."
Becky is a former member of the Saveur Magazine Travel Advisory Board and is currently a member of The Vast adventure travel society and the Culinary Travel Community with Virtuoso.  She holds many destination and resort specialist certifications and is a preferred advisor with Four Seasons, Relais & Chateaux, Belmond, Ritz Carlton, Luxury Collection, Blackberry Farms, and Mandarin Oriental just to name a few.  With these partnerships, she can wow her travelers with upgrades, complimentary breakfasts, hotel credits, and special rates for your travels.
Contact Becky at Becky@bellatravelplanning.com or call her at 770.702.0787.
Our Cruise Guru, Susan Edson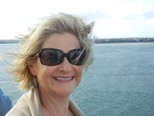 Susan Edson, travel designer and sales assistant to Becky joined Bella in 2017.  Becky and Susan met at the Johns Creek Chamber of Commerce when Becky first moved to the North Atlanta Metro area.  Susan was known all over Johns Creek as the one who knows the ins and outs of independent and cruise travel.  They realized they had a sisterhood connection and it was just a matter of time before they combined efforts.
Susan has a passion for sustainable travel and eco-friendly practices.  She's always reminding us to recycle, reuse, and travel responsibly.  Susan brings an expertise in Cruising along with destination specialties of Australia, New Zealand, Japan, Europe, and Antarctica.
In just the past few years, Susan has adventured to Europe, the British Isles, Asia, Canada, Australia, Mexico, New Zealand, French Polynesia, the US, and the Caribbean by train, by plane, by ship, bikes, rafts, and on foot–typically accompanied by her husband and her family members.  Susan says that although she considers herself an active traveler, she believes all travel should strike a balace with activities that include quiet contempation intermingled with enjoying local cuisine, wine, golf, history, and architecture.  "Each day should bring a WOW," Susan says with a smile.
"I love the Wander and Wonder of travel.  It may be standing in the Colosseum, on a beach in Normandy, or next to a glacier.  Travel puts resilience, determination and magnificence in a new light.  It reminds me to remain optimistic."
Susan is available to assist individuals, couples, families, and groups who enjoy independent travel, cruise travel, expedition cruises and to just get out and see the world.  She can be reached at Susan@bellatravelplanning.com.
Call us to design your next adventure.  You'll be glad you did!
We want to be your Roswell Travel Agent!  Give us a call or drop us a line.  We are available to meet in person, via phone, zoom, facetime, or WhatsApp.  We are also available outside normal business hours and on weekends by appointment.  Call us at 770-702-0787 to schedule your complimentary initial consultation.