Ya know – I love it when my travel tips garner further discussion and more suggestions of how to navigate the ever-changing world of cruising. When I posted my Cruising 101 tips a few days ago, my fabulous client (and friend), Renee Wilmeth of Connector Creator chimed in with her luxury cruising tips she's gained over the last few years sailing on those fabulous small ships where they serve champagne and caviar by the bucketfulls…. I thought these were just too good to keep between us, so I asked her permission to share with you all.
Luxury Cruising is a different breed of cruising……everything is tailored to your individual tastes….
There is a cruise for all families, seasons, locations, and level of pampering. If you have kids, one of the large ships with non-stop activities and water slides may be just the ticket for the best vacation ever! However, sometimes, you might enjoy a smaller ship and crowd but more opportunities for cultural tours, gourmet dinners, daily caviar and never-ending Champagne! Understanding the best dos and don't for different types of cruises can be a challenge, so here are some some Ultra-Lux Cruise Tips to help you make the most of your all-inclusive, relaxing, decadent journey.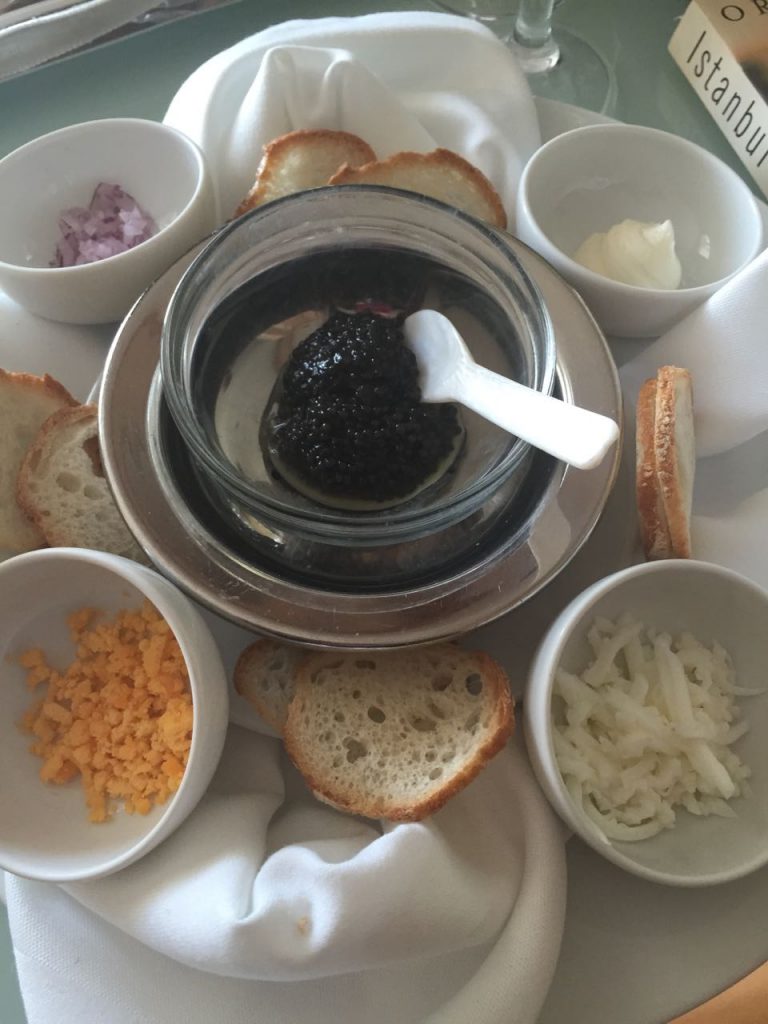 Onboard Life
*Do plan to visit the concierge on embarkation day to ensure you make any reservations needed for specialty restaurants or shore excursions. It's also a great chance to let them know if you're interested in "hosted" tables or other particular activities like bridge tournaments, wine tastings, or unannounced activities (like shopping with the Chef or Trivia Tournaments). (Hosted tables are those hosted by ship's officers and by invitation only.) If you are invited to a special dinner or event, make sure you RSVP promptly.
*After you board, make sure you book your spa appointments and pick up a schedule of fitness classes. Good spa times book up quickly.
*If excursions are included on your trip (or if you have booked them), do ensure you arrive on time and with everything you'll need for your day out. Some ships provide complimentary beach towels, sunscreen, bottled water and other goodies for beach days. Others will have a shady tent available on hot days while you wait on shore to return with seating, cold towels and ice water. (Or for cold weather trips, hot consumé or cocoa.)
*Make sure you read the ship's daily bulletin (usually delivered to your cabin during turn down service the evening before) to know special activities, cultural speakers, additional excursions, and restaurant menus. If you want news from home, many ships deliver a daily news sheet to your room from your country or in your language of choice. (You will have a mail holder just outside your cabin door where you'll find invitations, newsletters, and even your folio during the trip.)
*Don't be a pool chair hog. On most ultra-lux cruise lines, if you "save" a seat with a towel, crew will remove it and reset your chair after an hour or two. Be considerate and don't be the passenger who saves a deck chair before breakfast and doesn't arrive at the pool until after lunch.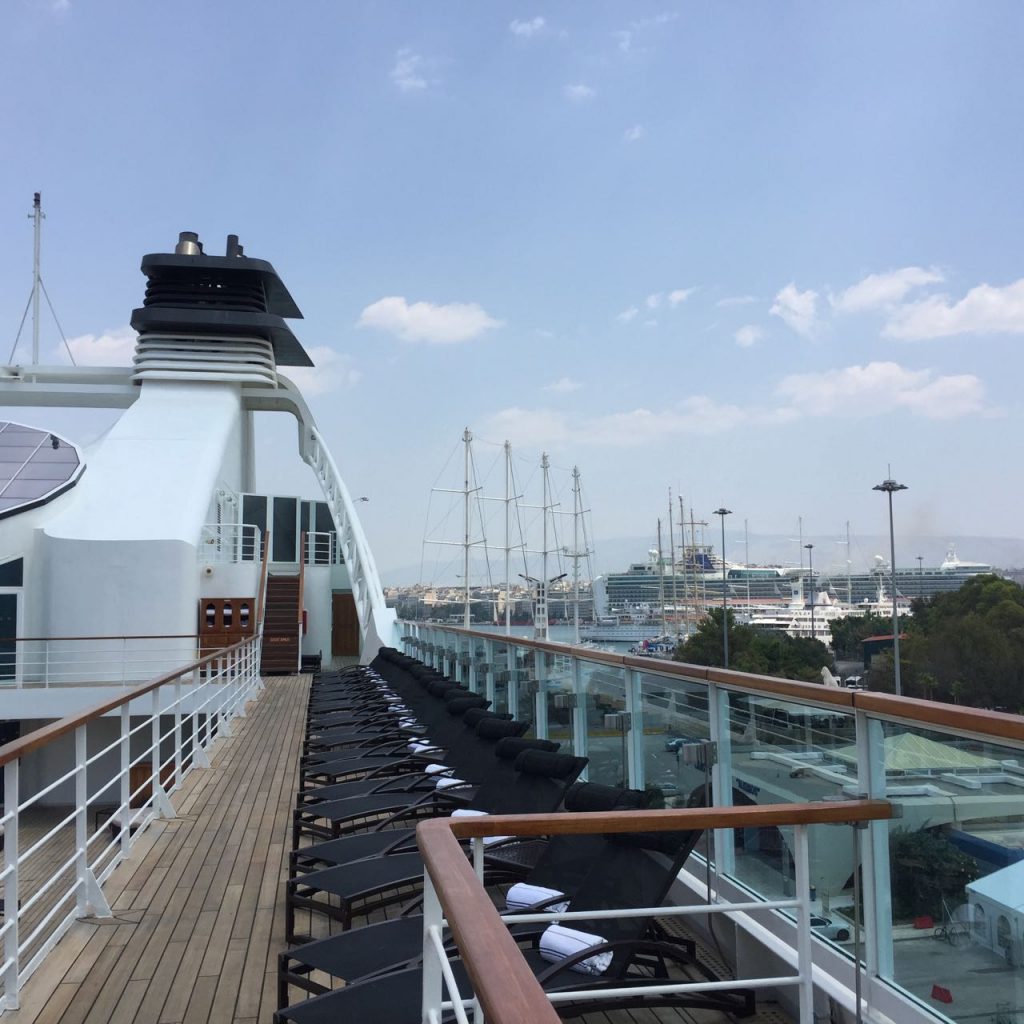 *** On any cruise ship – DO NOT MISS THE SAFETY DRILL! You will be told when and where when you check in. (and if you try to miss it, they may just very well hunt you down like a truant officer in the first days of spring–BL)….
Tipping
*If you are cruising on an all-inclusive ship with a "tips included" policy, it is not necessary to tip anyone involved with your journey. However, if you leave any additional tips for your cabin steward or other favorite bartender, those tips may go into a "crew fund" to be distributed among everyone.
Dining and Drinking
*Don't be afraid to ask for something you like. Enjoyed a particular French rose with lunch? Ask your cabin steward to get you a bottle. Nearly out of Champagne? Ask for a refresher. Need fresh limes or lemons for your daily cocktail? Ask away!
*Do bring a Champagne stopper. Your cabin (often called a "suite") on most luxury cruise lines will have a bar cabinet with stems, highballs, flutes, an ice bucket and other accessories – and a welcoming bottle of Champagne. Most bars have one, but it's always worth packing an extra, just in case.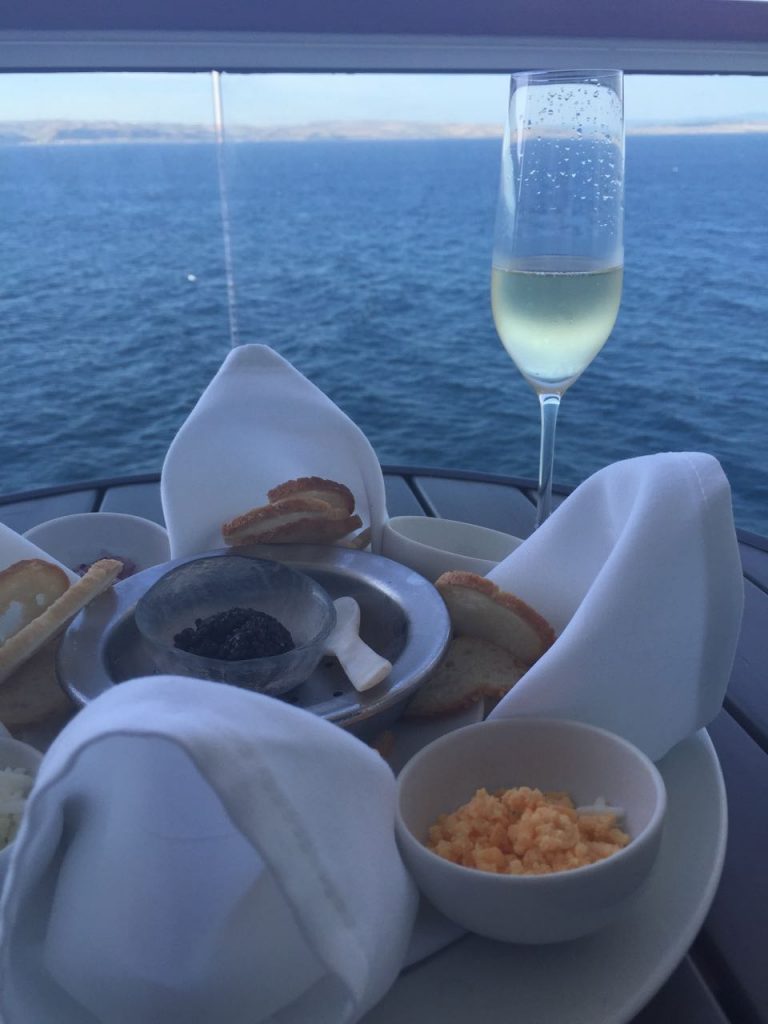 *Don't hesitate to plan to enjoy lunch on board the day ship embarks. Unlike large cruise ship buffets, smaller ships (with 450 passengers or fewer) offer a luxurious lunch on board with a special menu, elaborate stations, and a wide variety of fine wines – all included. (Same goes for breakfast the day you leave.)
*Do check to see what dining options are available in your cabin. On many luxury ships, you can order an entire coursed dinner with wine pairings from the main dining room menu to be served in your cabin.
*On most ultra-lux cruise lines, you are allowed to bring wine on board from your personal cellar or your shore stops. Check in advance. You shouldn't need to smuggle in water, liquor or other regular cruise ship contraband. It's included.
One of the things I love the most about being a luxury custom travel designer is that it's collaborative in nature. This isn't one size fits all or my way or the highway…our process at Bella is one of mutual respect–and I appreciate all the comments, wisdom, advice, and insight my clients bring to the table. Cheers my dears!
Here's the scoop on my guest Author, Ms. Renee Wilmeth:
Renee M. Wilmeth is a publishing business consultant, writer, traveler, llover of fine food and wine and a Bella Travel Planning customer. Favorite places to travel right now?  Paris, Burgundy, Italy, Istanbul, Provence, and Mexico City.  Favorite cruise line?  Seabourn, for the caviar, of course!   Find more of her travels at:  https://connectorcreator.com/ You can follow her food and wine adventures on Insta at https://www.instagram.com/feedmedrinkme/