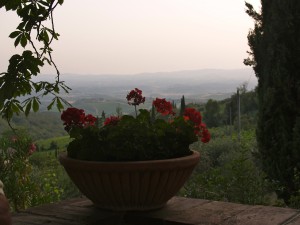 The sun rises and I hear the rooster crowing outside my window at the break of dawn.  I quietly slip out of my bed and walk down the stairs to brew myself a cup of tea.  The tractors in the vineyards start up and I can hear their faint rumble in the distance.  I walk down the stone steps to our terrace overlooking the olive groves of Castellare and breathe in the brisk Chianti air.  I am home!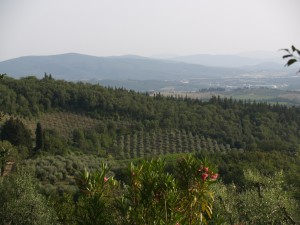 One of the best reasons to rent a villa in Europe is to offer a sense of home.  Staying in a villa gave us the experience of interacting with the butcher, baker, enoteca owner and markets to plan our evening meals.  These interactions enriched our Tuscan adventure and furthered our limited Italian language skills in unexpected ways.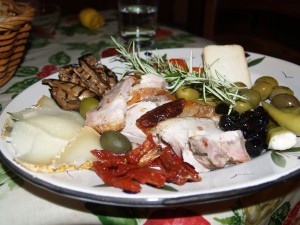 Sitting out on our quiet terrace in the mornings and evenings was a delight!  We planned dinners with our friends every evening—each of us choosing a night to display our market wares.  We shared bottles of Tuscan wine we discovered in our days' adventures along with vin santo and of course, bubbly.  The sounds of the cinghiale (wild Tuscan boars) was a topic of great discussion throughout our stay.  Our group made friends with the market owners and the local enoteca owners.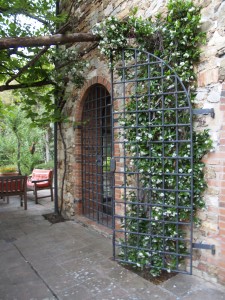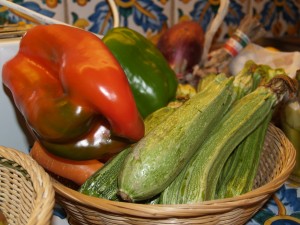 The pool beckoned us to sit, sip, and float the day away.  Evening fireworks from neighboring villages illuminated our after dinner cocktail hours.  Our fridge was full, baskets overflowed with tomatoes, peppers, and other local finds.  The hallways were lined with wine boxes from our winery visits…..we had space to breathe…and take in all that is Tuscany.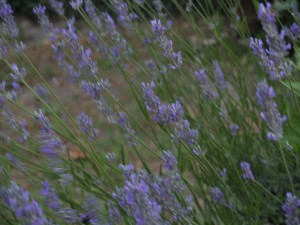 I cannot wait until our next villa adventure!