When traveling to Europe, one must return home with liquid souvenirs…it's a rule! Wine, grappa, limoncello, olive oil, port, rum… I have become an expert at traveling with wine.  I've used boxes, suitcases, ziploc bags, bubble wrap, towels, and wine sleeves to feed my habit.  Questions about traveling with wine and other liquid souvenirs come up in almost every travel consultation I provide.
In days of old, I would purchase those bubble wrap wine sleeves (love them) and put a few bottles in the jumbo ziploc bags and double ziploc them.  They get carefully placed in my suitcase to avoid breakage (forget the clothes getting ruined by broken bottles–I want the wine)…well no more!!!  I am now one of those cool wine kids with the VinGardeValise.  I am now a traveling with wine Pro!!!  Woo Hoo!!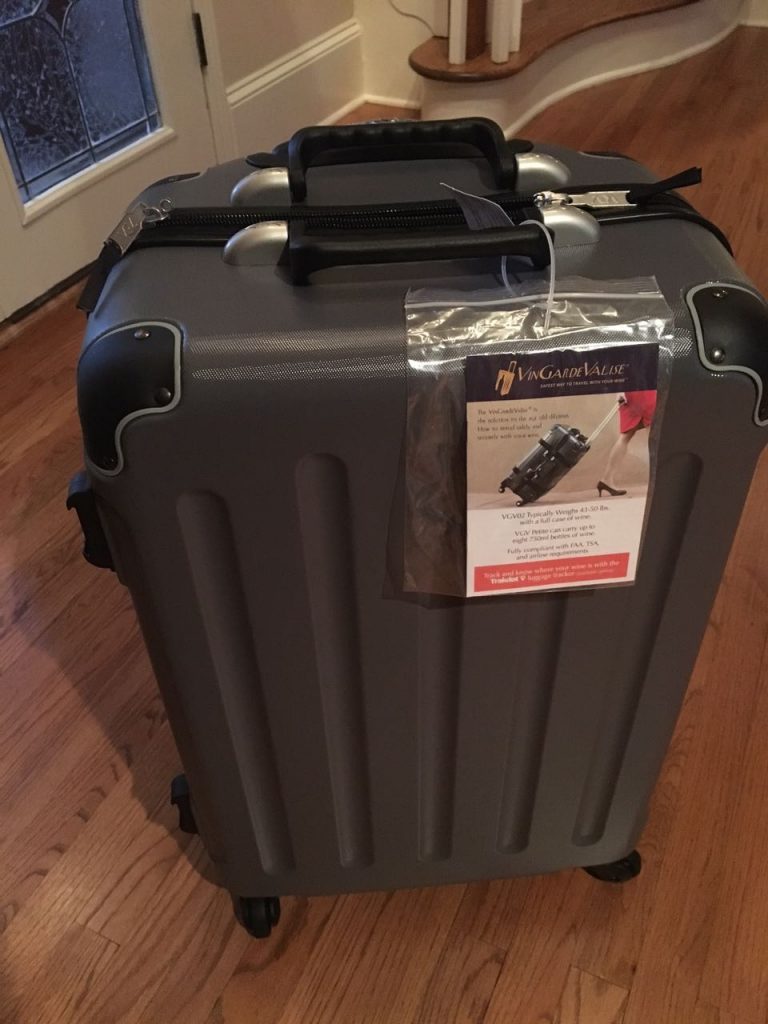 The package came, yesterday with much anticipation…  My hands shook a bit while opening this beauty!  It's a beautiful charcoal gray color–a hard-sided suitcase with wheels!!  The case fits six wine bottles on each side with inserts to allow for Bordeaux, Burgundy, and even Champagne.  The bottom of each foam cavity is flared so unusually shaped bottles will still fit.  To pack taller bottles like Reisling, you can just remove a part of the foam to accommodate. Brilliant!!!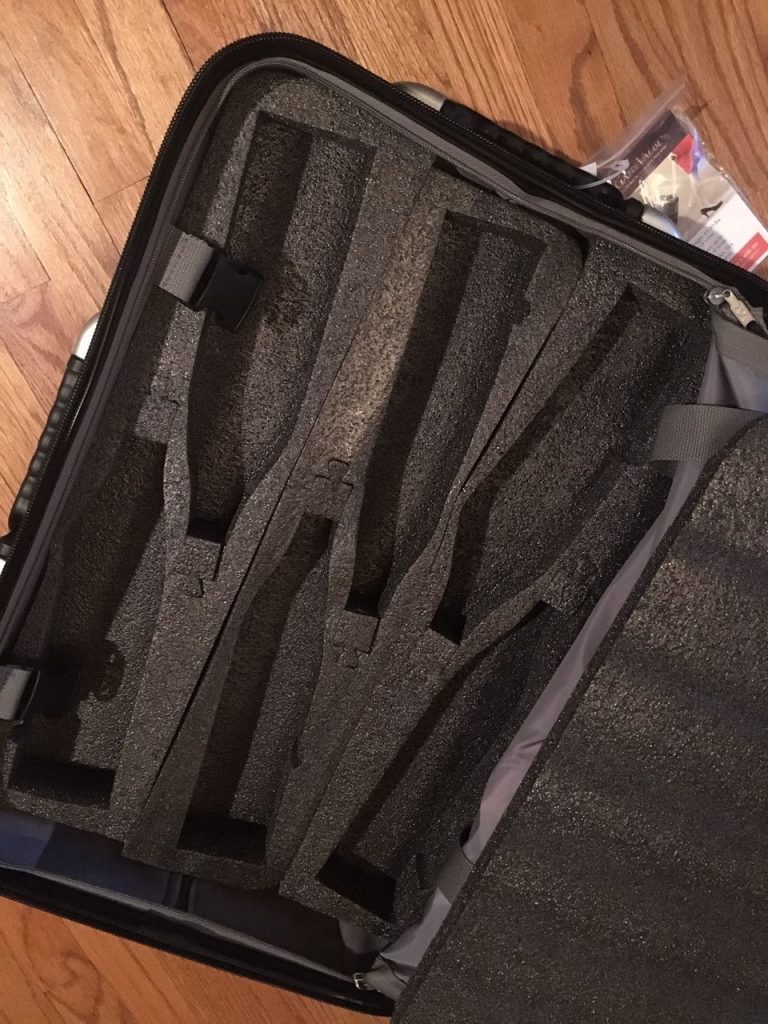 My VinGardeValise 02 version comes with a thicker side (2.4mm thick), larger and stronger zippers and zipper pulls, and pull extenders (whatever those are), stronger wheels, and additional bottle cavities than the earlier models.  The inside can be cleaned (per the instructions) with a damp cloth.  One could use one half for clothes and the other half for wine…but what is the point in that??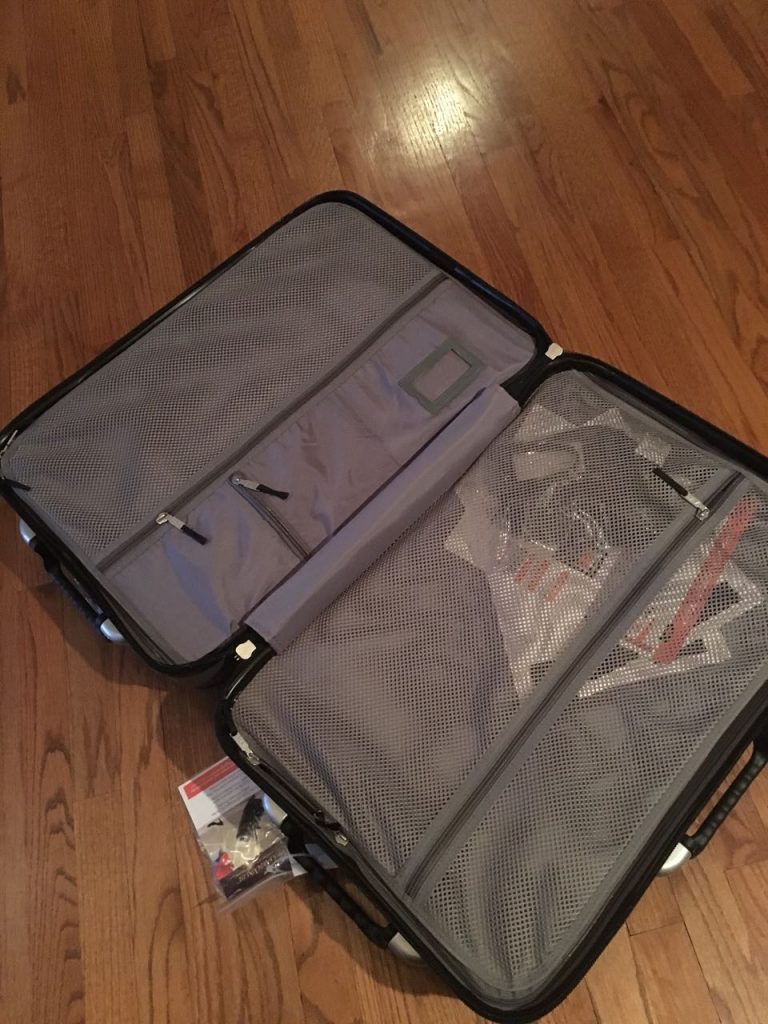 I am a happy, happy, happy girl!!!
Note:  I received no compensation, free items, or anything whatsoever for this blog post about the VinGardeValise–I just think it's the coolest travel thing since well since ever!!
Next:  The Importance of Time.