Little Black Dresses, Buckets of Champagne, Gin and Tonics at the Pool, Dinner Reservations, Girl Talk 24/7….you gotta love a good girls' weekend!!!  Our group of fabulous women descended on the town of Naples, Florida armed with restaurant recommendations, Cards Against Humanity, and vintage champagne.  Our home base for the weekend was the fabulous Inn on Fifth.
Now I am a beach girl and being this close to the beach, I would typically recommend a hotel on the beach, but we wanted a bit of town life as well. Our group of ladies wanted to stay somewhere with some luxurious personality.  We love a good luxury, boutique hotel and The Inn on Fifth fit the bill perfectly!  It's just a short walk to the beach (although we used the house car to help schlep our stuff–including beach chairs borrowed from the hotel) and right in the center of the fun.  It was St. Paddy's Day as well, which made the stay even more festive!
The Inn on Fifth is a boutique hotel offering 119 rooms and suites.  It's a Forbes Four Star and AAA Four Diamond Property in the heart of the fabulous Naples shopping district.
Inn on Fifth Club Level Suites
I stayed in a Club Level Deluxe Suite, which is the way to go!!  The hotel's thirty-two club level suites are across the street from the main hotel building.  The suites offered club-level amenities such as breakfast daily, an honor bar with premium spirits, wine, beer, and (YAY!!) bubbles!!  I double fisted my morning tea and mimosa every day! The club lounge had a dedicated concierge (who helped with arranging the car and for us to borrow the beach chairs) and snacks throughout the day.  My deluxe suite had a pull out couch and a lovely terrace where I enjoyed said mimosa each morning.
Pool Deck
The pool area was cozy.  The pool is somewhat small, but the beach chairs were plentiful on the 3600 square ft pool deck.  I really liked the different seating arrangements and conversation areas!  The pool service was pretty slow (we girls need our cocktails), but the hotel was 100% full with the weekend festivities–and being the St. Paddy's celebration, the bar was full as well.  Overall, it was a great place to hang out.
Naples Restaurants
Our first meal was at Sea Salt, which was recommended to us by a friend who is a fellow Chaine des Rotisseurs friend.  It did not disappoint!!  What a lovely meal!  You have to love a place that comes with an Oyster Somm!!!  Sea Salt offers a chef-driven Mediterranean and Seafood menu from chef owner Fabrizio Aielli (a native of Venice).  Aielli uses 130 different salts from throughout the world to season his fare.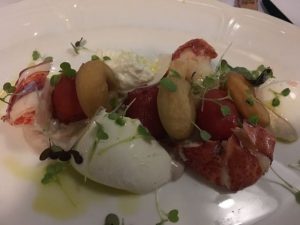 Sea Salt.  1186 Third Street South.  Naples.
Our second dinner was at the amazing Bleu Provence, a French delight near our hotel.  It had a hopping bar scene and a wonderfully Provencal menu!  The restaurant was opened in 1999 by Jacques and Lysielle Cariot who moved to Naples from Provence.  They have won awards from Wine Magazines, Zagat, and others.  Their wine menu was outstanding (30,000 wine bottles–3,000 varietals!!) and we brought our own little lovely bottle for our last night as well (Thank you Renee!!!).  The escargot was delicious!!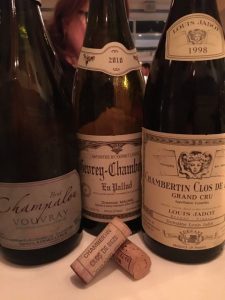 Blue Provence.  1234 8th Street South.  Naples.
The beach had white powdered sand and several piers where you could see the Pelicans and other sea birds hang out.  It was the perfect setting to champagne and a spirited game of Cards of Humanity!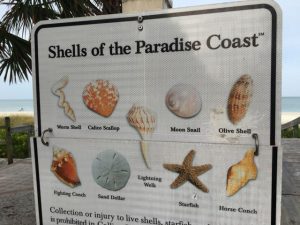 Good golley I adore Girls' Weekends!
Becky Lukovic is a luxury travel specialist in Roswell, Georgia.  Champagne is her beverage of choice!