At Bella Travel Planning, we create custom, luxury travel experiences. When you hear the word "Luxury," what comes to mind?  What picture do you see?  What does luxury mean? More importantly, what does luxury mean to you?
For some of our travelers, luxury means Smart. They tour the Colosseum with an Architect, the Louvre with an Art Historian, and hike trails with a Naturalist. They like to be introduced to new experiences, have a burning desire to see the Classics, and are well read and educated. Luxury to them means increasing their knowledge and understanding of the world around them.
For others is means Fun. These travelers like to see and be seen. They want a paparazzi moment at the hottest hotels, bars, restaurants, and beaches. They like the nightlife, baby! Cocktails (and instruction on how to wow their own guests with their newly learned cocktail skills learned on vacay), Dance classes, the latest in Spa services, and the best in shopping are paramount to their vacation experience.  Bonus: sitting in the same hotel bar as a celebrity or member of the royal family….  Coming home with *the best* travel story is paramount to them!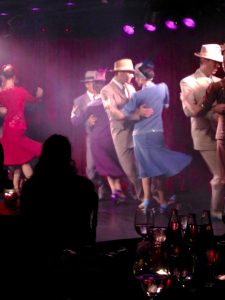 For some it means Private. These clients prefer to stay in boutique properties with personalized services. They are highly discriminating, prefer exquisite properties and often times, off the beaten path locations.  They don't want the masses or the paparazzi…..they want space to breathe and recharge.
And for other clients luxury means Opportunity. These travelers have the time and resources to make a difference in themselves and others. We see them helping the Caribbean recovery efforts by painting schools or clearing paths. They volunteer to preserve archeological sites and replant forests. They may be improving their own life skills through cooking skills in Paris, photography tours with a National Geographic photographer or learning yoga and improving their practice on a beach in Thailand. These travelers are curious, responsible, and engaged travelers.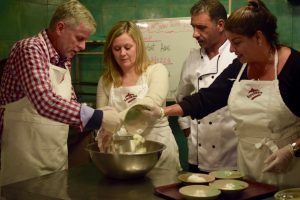 Luxury is not always about spending money like the Kardashians.  You don't always have to spend the equivalent of a mortgage payment per night for a hotel or an experience.  Maybe your vacation budget will allows for some luxury elements sprinkled in with the remaining elements more moderate in cost. After all, most of us have to work within a budget!
One of our clients recently flew from the US to Australia–a fourteen-hour flight few people actually fondly anticipate. Their luxury was flying economy comfort–a cost effective upgrade. Economy Comfort on the new 787s features a separate more attentive class of service, enhanced food offerings and an upgraded seat that was remarkably comfortable. For them, their luxury on that trip was a comfy butt– and arriving at the destination relatively refreshed.
Others might have chosen a five-star hotel on their arrival destination in order to mitigate jet lag or hired a private driver to greet them at the airport and whisk them to their hotel (seriously–this is the best!!). We've arranged for clients to experience a Vespa ride through Rome at sunset or a mask-making class in Venice. Luxury can look like many things and Bella Travel Planning is skilled at helping you identify and implement your vision of your trip with your personal vision of luxury.
It would be our pleasure to design a trip that exceeds your expectations, regardless of how you define luxury. At Bella Travel Planning we deliver luxury experiences your way–and we do it fabulously!! Let's discover your style luxury and plan a trip to deliver the WOW!
Susan Edson is a travel advisor in the Johns Creek area specializing in custom vacations, cruises, Europe, Japan, and Australia/New Zealand.  She was chosen as a Travel Weekly STAR cruise program participant in 2008, receiving intense cruiseline training and meeting with the best cruiseline executives in the world.  Susan is an Ambassador for the John's Creek Chamber of Commerce and a graduate of Leadership John's Creek.