Is there anything better than a day at the beach with a great book?  We love a good beach read!  Thick, thin, heavy subjects, light-hearted reads–a great beach read just has to take us away and give us those moments when we go—Whaaaat???  Our happy place is under a palapa, overlooking crystal blue waters, margarita in hand with an engaging beach read!  Even a rainy day at the beach is fabulous when you have a great book, and a glass of wine….it's just so… ahhh!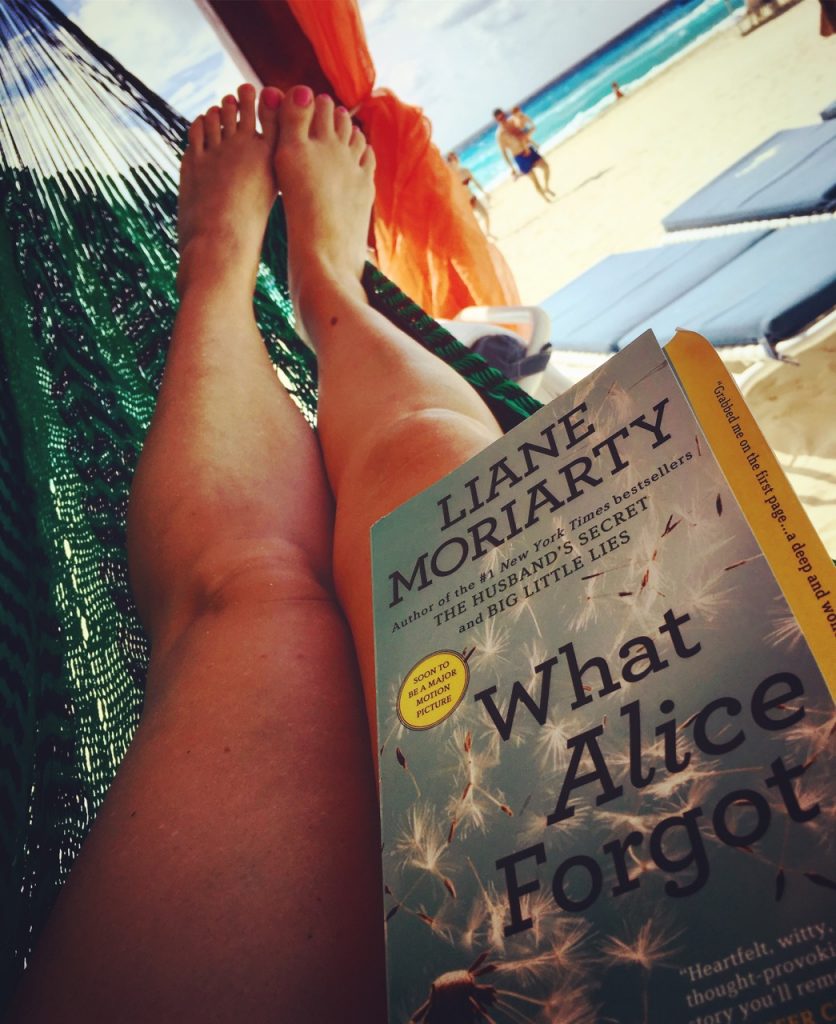 Here are our picks for both sunny and rainy days, at the lake, near the beach, or just dreaming of sand between your toes:
What Alice Forgot – Liane Moriarty
Before We Were Yours – Lisa Wingate
Firefly Lane – Kristen Hannah
The Haunting of Hill House – Shirley Jackson
Hotel on the Corner of Bitter and Sweet – Jamie Ford
A Column of Fire – Ken Follett
The Risen – Ron Rash
Here at Bella Travel, we believe that reading, like travel, expands your world.  Pique your interest in a new destination – or an upcoming one- by enjoying some of our suggestions below.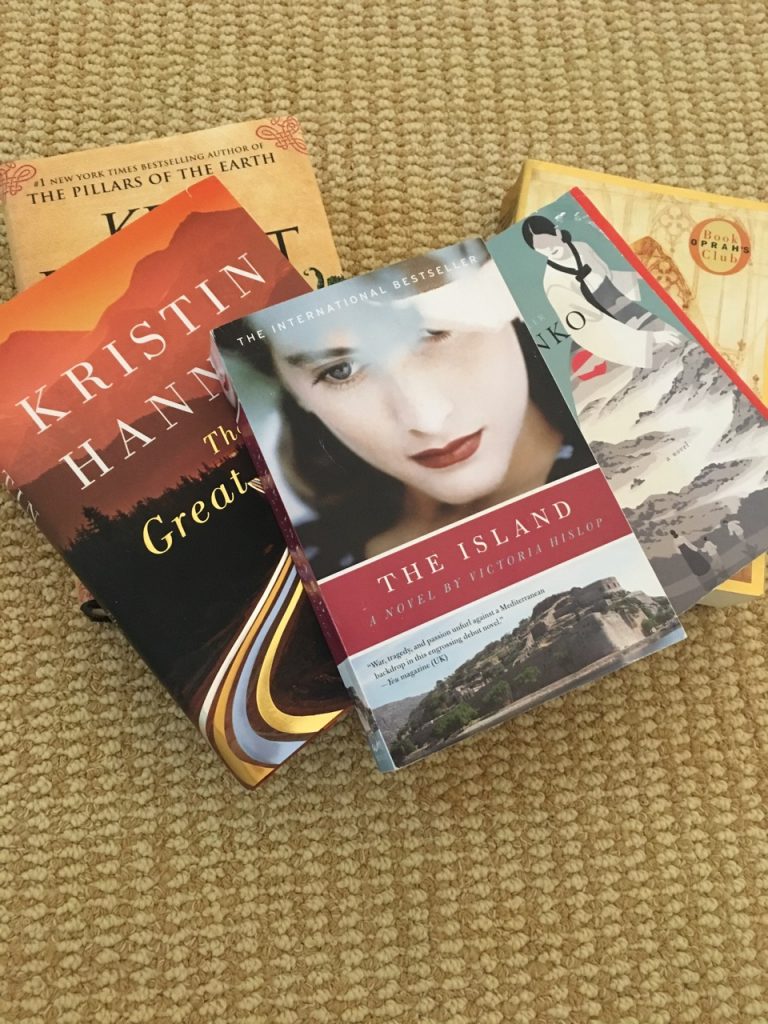 Heading to the British Isles?  Read Pillars of the Earth by Ken Follett or Ireland, A Novel by Frank Delaney.
Is France on your radar? Try Abundance, a novel of Marie Antoinette by Sena Jeter Naslund;  The Nightingale by Kristin Hannah; or Wine and War: The French, the Nazi's, and the Battle for France's Greatest Treasure by Donald and Petie Kladstrup (You'll totally geek out on wine with this one!  Loved it!).
Italy calling? Savor Brunelleschi's Dome by Ross King (Florence); or Juliet by Anne Fortier (Siena)
Heading to the Greek Isles?  Try The Island by Victoria Hislop (Crete).
Interested in Asia? Read Sunflower and the Secret Fan by Lisa See (China); The Good Earth by Pearl S Buck (China); Pachinko by Mon Jin Lee (Korea and Japan – We just read this one and it's fabulous!).
South of the Equator, we recommend Into a Sunburnt Country by Bill Bryson (Australia); Hawaii by James Michener (Get past the first section with the rocks and the land formations and it's fabulous); Circling the Sun by Paula McLain (Africa – the other lover in the love triangle with Out of Africa's Karen von Blixen and Dennis); No 1 Ladies Detective Agency by Alexander McCall Smith (Africa); Turn Right at Machu Picchu: Rediscovering the Lost City One Step at a Time by Mark Adams (Peru).
Our nightstands seem to always have piles of books awaiting our attention.  The reads below top our Must Read Lists:
The Great Alone – all by Kristin Hannah
Cork Dork – Bianca Bosker
Women and Sunlight – Francis Mayes (her new book – fiction – so excited!!)
A Gentleman in Moscow – Amor Towles
The Secret Wife – Gill Paul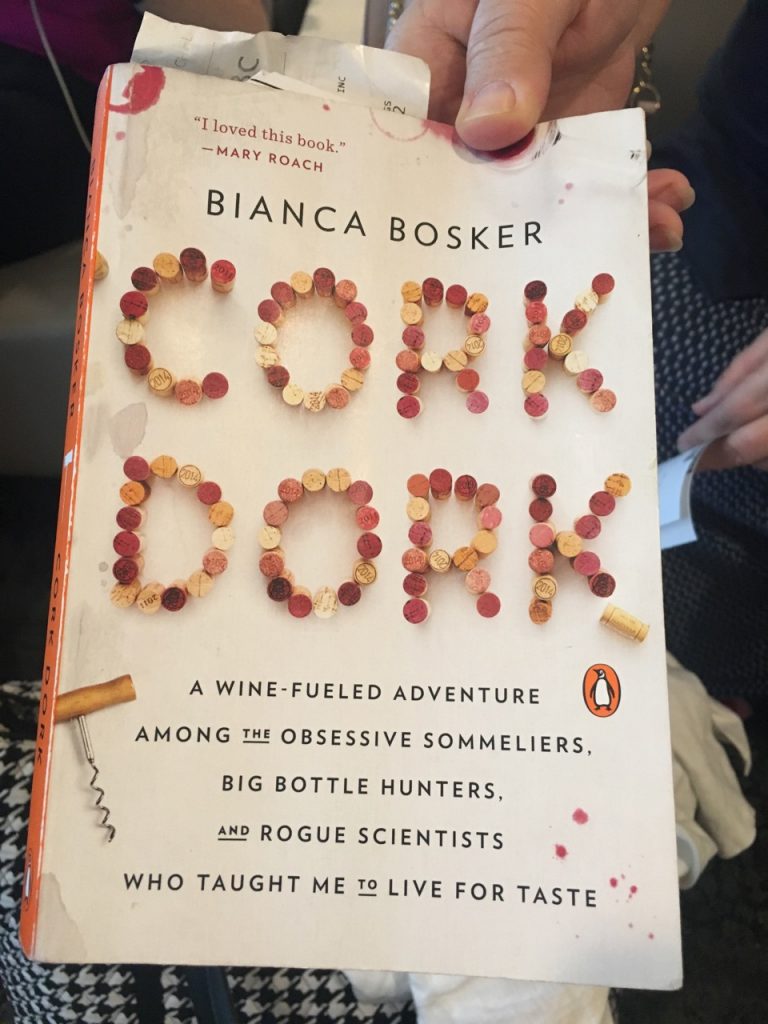 So grab something new this summer to read by the pool–get inspired with something out of your usual genrè–lose yourself in a great book.  Summer is made for reading and we'd love to hear about your favorite books!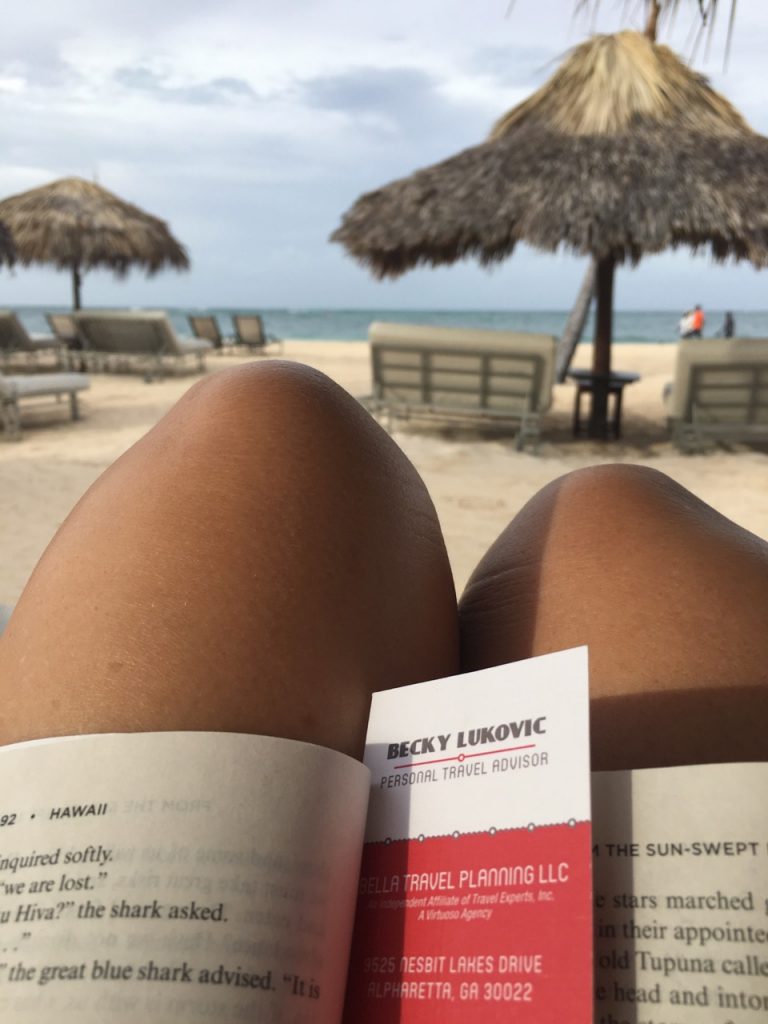 Bella Travel Planning, Custom Travel Designers, are specialists in independent, engaging travel–the kind that inspire stories to tell over generations.  We are specialists in YOU–our client.  Why not travel with your book club to visit the sites of your last favorite book?  We can help! 
Next:  Ritz Carlton's Avocado Margarita