I need a beach vacation!!! Like seriously STAT!! I want to lower myself into turquoise waters, sip cold, Caribbean cocktails, and lie on a bali bed with no worries except my sandy feet spreading sand on my beach towels.
As it warms here in Atlanta, I hear the birds cheep and smell the jasmine, wisteria, and fragrant blooms of the season, I wonder if our pool will be open come May—and am plotting the purchase of a blow up pool for the back yard if it doesn't (seriously Walmart has them online on the cheap – must.have.).
After a few weeks of Shelter in Place, I long for a housekeeper to clean my room every day, a waiter to bring me drinks on demand, and unlimited guacamole (we can't seem to keep avocados in stock at Casa Luko).
So here is sit in my comfy chair overlooking my outside deck (I've moved my basement office to the kitchen—Bella Travel Planning's new office annex), dreaming of the last time I experienced total Caribbean Bliss—at Hermitage Bay.
So come on Arm Chair Travelers, let's take a minute (or an hour – heck we have molto hours to spare these days) and dream of beautiful Antigua.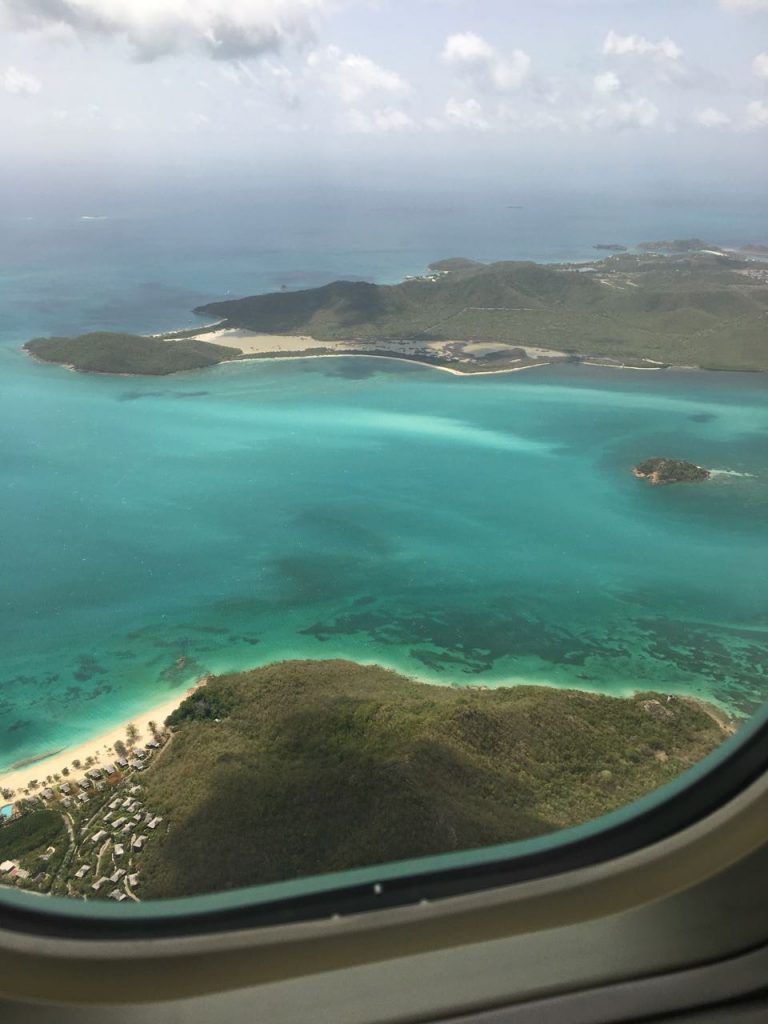 The Man and I wake up to the sun rising across the peninsula near Pearns Point in our cliffside villa. I sit out on our wooden deck (sourced from trees in Guyana) watching the water change color with the rising of the sun from deep blue to silver to turquoise and just exhale. This is truly heaven and I feel like the only inhabitants in the garden of eden. Man I love this place!!!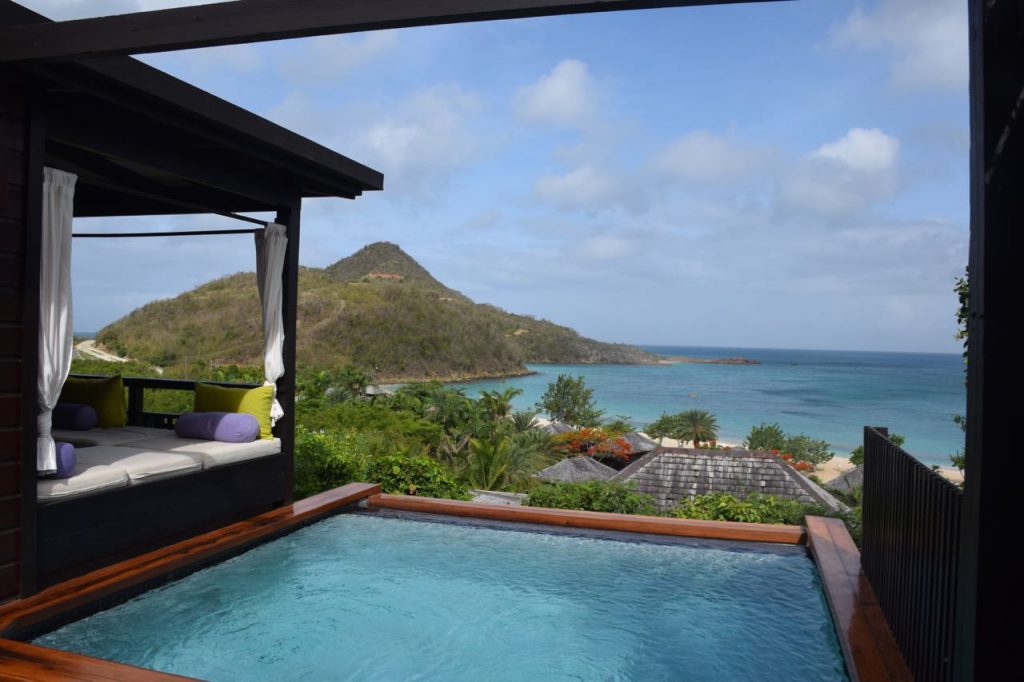 We walk down to breakfast and dine amongst the mangroves standing upright in the sand. Chef creates the most amazing selections daily with local fruits and products – the perfect accompaniment to my morning mimosa(z).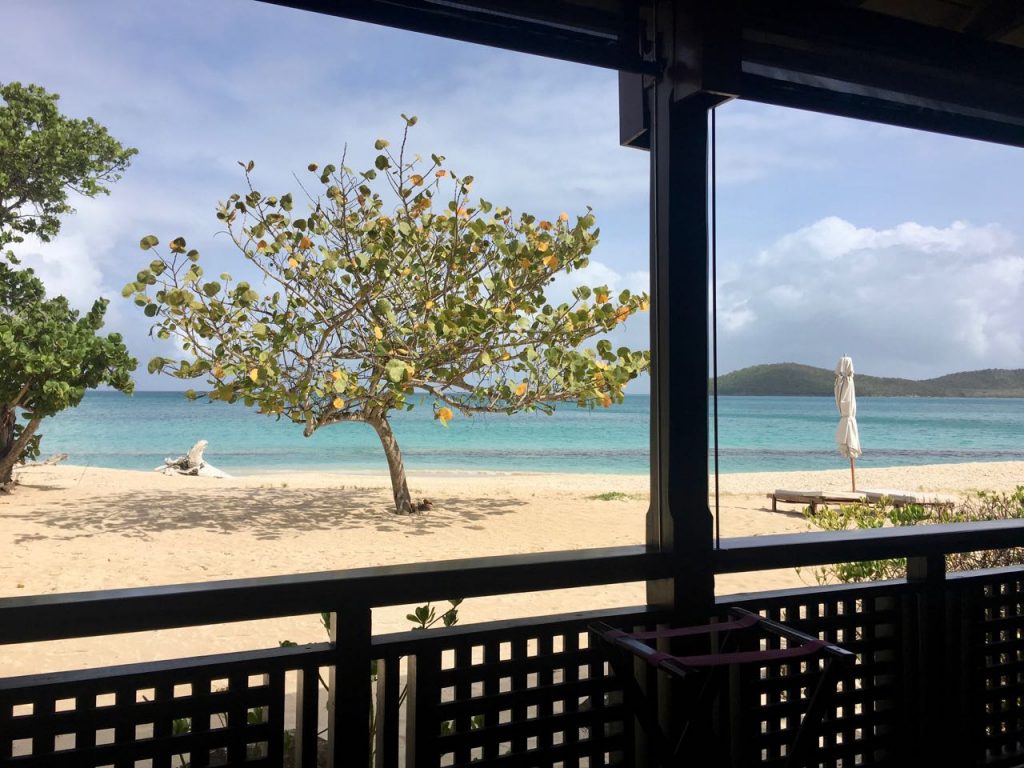 The Man and I walk through the sand to speak with the boat captain to see if we can go on a morning boat ride to experience the island from the water. He grins and says my favorite two words, "Of course."
We ride past snorkel spots, a shipwreck for divers, seeing private beaches (Antigua has 365 beaches) and private homes of the rich and famous. We go to where the Caribbean meets the Atlantic and notice the difference in the waves – it's huge – and head back to our little spot of paradise. Ya know the best thing – everything is included – even the boat ride.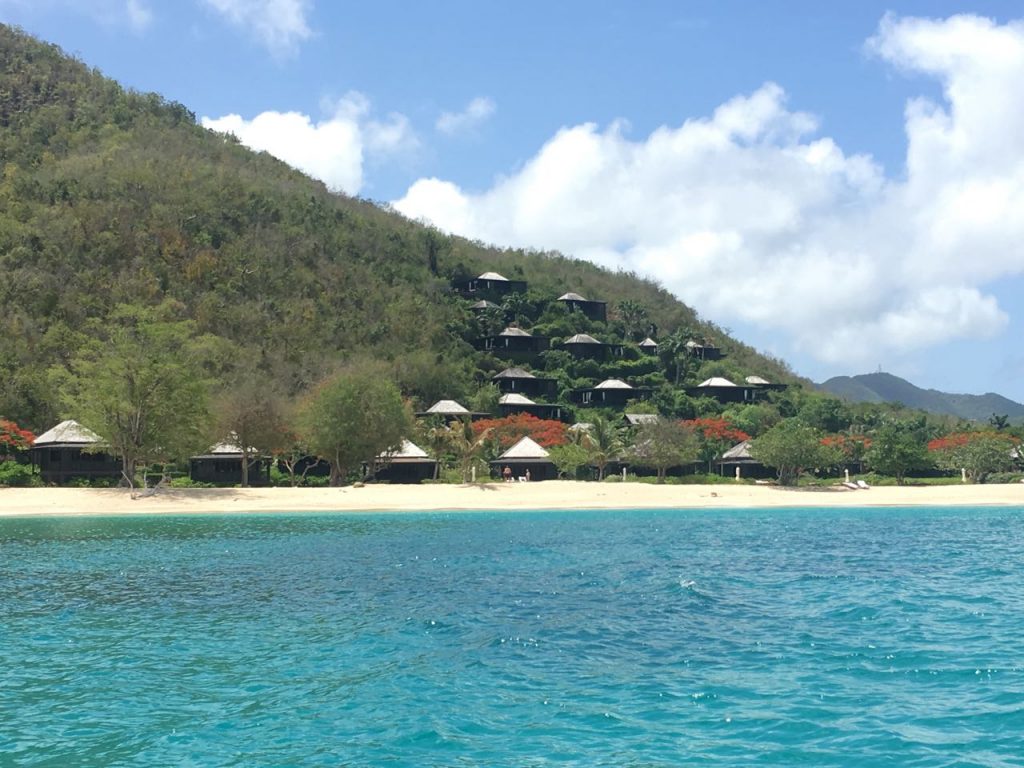 Now, this is not the all-inclusive you may have experienced on spring break or even as a young couple looking for a cheap getaway – this is a chef-driven, luxury, high service, intimate resort.
Here, the answer is almost always Yes. I really love how even your mini bar is stocked daily according to your preferences, so if you just want to chill in your private place, that's easy to do.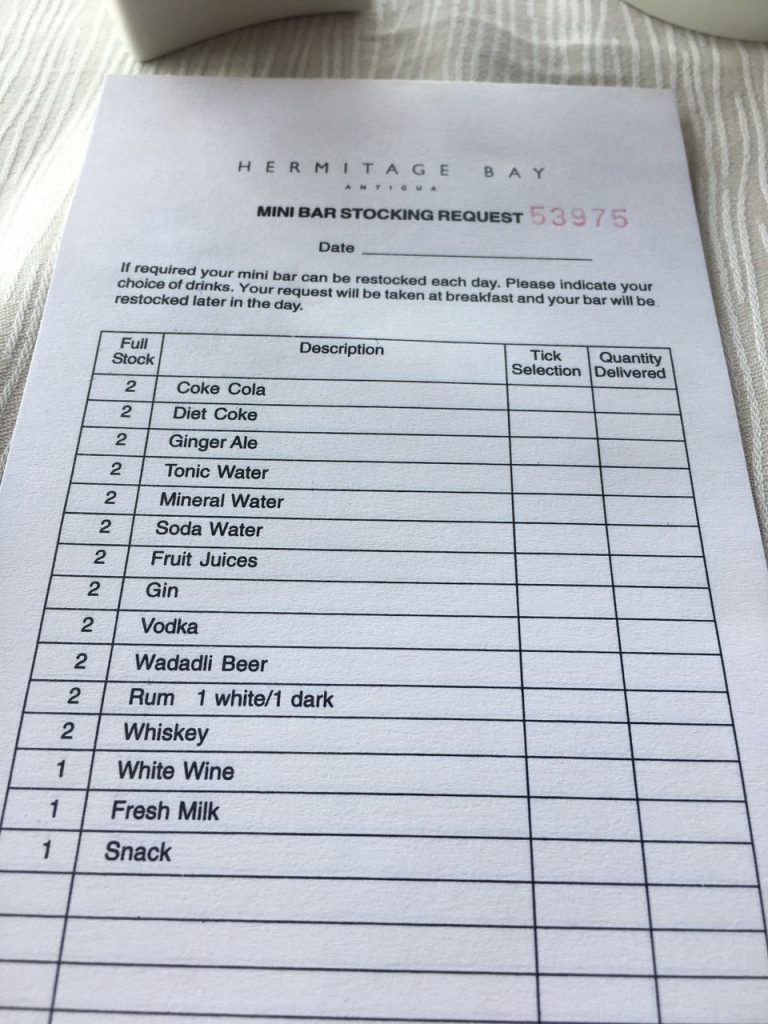 The Man and I swim in the main pool, get to know the bartenders and attempt to drink through all the things, but their knowledge is broader than my ability to consume cocktails and be fit for social interaction (shocking I know!).
We spend the afternoon up in our villa (whomever says you are not in your room much obviously has not been to Hermitage Bay!!!) in our private plunge pool and I plot ways to stay longer – perhaps forever…. I feel at home and it's only day two of our stay.
At Hermitage Bay, you get in a good rhythm like the waves quietly hitting the beach– breakfast, beach, pool, lunch, boats, couch time, villa time, dinner, music, plunge pool, bed….
The GM, Rachel, chooses her almost all Antiguan staff by their heart for services. When I see her in Atlanta, she always shares stories about her staff (who stay for years and years at Hermitage Bay) and says she can teach someone the fundamentals of service, but it's harder to teach the heart *for* service. It's the people who sincerely want you to be happy who make the most difference and I see and feel this at Hermitage Bay.
Please oh please oh please let me Shelter in Place at Hermitage Bay!!!
Keep dreaming of your next adventure and remember – here at Bella, we have the inside connection at Hermitage Bay and can offer some significant perks for you here so be sure to give us a jingle when you are ready for your own adventure in Antigua!
Becky Lukovic is an experienced travel designer who is anxiously awaiting the time when her passport can once again be stamped – after all The Corona has passed. While we are under Shelter in Place orders, you may reach her via phone, email, whatsapp, or her newest addiction – Zoom (although you will usually find her on Zoom with Cocktail in Hand).
Still looking for travel inspiration? Try these next:
Toes in the Sand at the Ritz Carlton Cancun